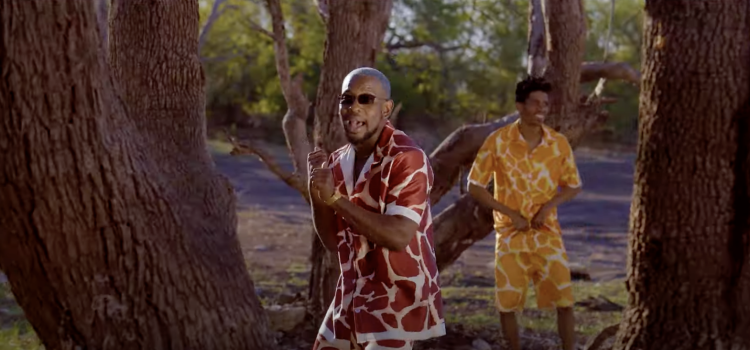 Glotto, the vibrant fashion brand hailing from Botswana, that has also carved it's mark in Botswana's youth culture is set to make a splash...

Glotto, the vibrant fashion brand hailing from Botswana, that has also carved it's mark in Botswana's youth culture is set to make a splash on the runway during New York Fashion Week from September 5 to 12. This exciting news was shared by Glotto's founder and creative director, Mboko Basiami, during a recent interview.
Basiami revealed that she established the local brand back in 2015, and since then, it has taken the social media world by storm, capturing the hearts of young fashion enthusiasts with its unique fusion of tourism and fashion.
"I kickstarted my brand using my personal savings, which I had accumulated from my book allowance during my time at the University of Botswana," Basiami explained. She graduated from the university in 2020, holding a Bachelor of Business Administration in International Business Marketing and Research.
Furthermore, Basiami encouraged fellow designers not to underestimate the power of social media, emphasizing that it was through these platforms that the New York Fashion Week team discovered their brand. She stressed the importance of building a strong portfolio and leaving a lasting digital footprint in the fashion industry.
Highlighting their achievements, Basiami proudly stated, "Over the years, we've made significant strides and were honored to be ranked among the top five Most Admired Brands in Botswana. Notably, we're the sole youth-oriented brand within the top 10 on that list."
Basiami also shared that Glotto's New York Fashion Week showcase would revolve around the theme "Glotto Summer Spring – Weaponise Competence." She elaborated, "The theme draws inspiration from our cultural heritage, particularly the attire of our historical warriors who adorned leather tunics as uniforms and wielded spears. Consequently, we will unveil our organic leather and crocheted wool clothing to the global audience."
She extended a heartfelt call for support from the people of Botswana to sponsor their journey to New York and urged them to follow Glotto's evolution on various social media platforms.
#FromGCtoNYC ✨🗽
The official countdown has begun !
Exactly 7 days until our FIRST NEW YORK FASHION WEEK showcase 🤩

Tickets link https://t.co/ncYUxsJFaV

Use the discount code R7F15 to get 15% ✨
Let's spread the word Glotto Gids ! pic.twitter.com/Rya8RHq2NT

— GLOTTO (@glottobrand) September 3, 2023
NYFW: The Shows is the preeminent New York Fashion Week destination at the forefront of shaping culture, trends, and the evolution of American fashion. NYFW: The Shows provides leading designers from around the world with an unrivaled global platform to showcase their collections bi-annually every February and September.