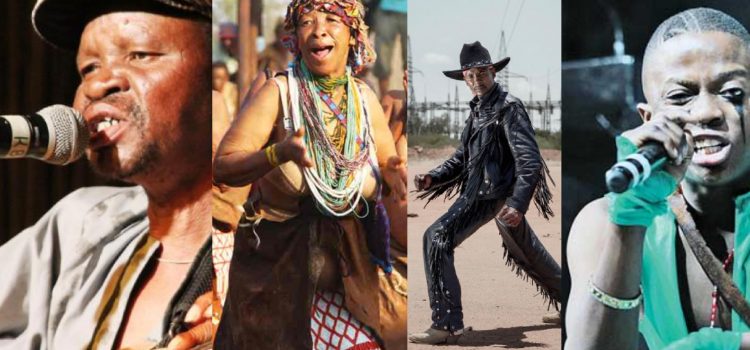 When we first envisioned this platform, we simply just set out to establish a central repository for BW youth culture so as to try...

When we first envisioned this platform, we simply just set out to establish a central repository for BW youth culture so as to try facilitate a conversation about Botswana Music and urban youth culture. We just to did it because 7-10 years ago Botswana Youth Culture was not searchable and felt that as it emerged and was kind of thrusting itself into it's new age there was eminent danger of our urban culture story going undocumented. It's not to say that no one was doing it, it's just that at the time of our founding it was and still largely is very difficult to search for, find and follow the narrative.
There's little evidence recorded of our pioneers, try going back to the late 80s and 90s and you'll almost think we started yesterday simply because the 2000s was a little more recorded as well as a bit more fortunate to have found stories written about them (think Lapologa, Mmegi, Daily News in Botswana); they had the emergence of urban radio platforms like Yarona & Gabz FM doing their part to echo their voice, mostly as audio broadcasts which (even if archived) are generally inaccessible today.
I would personally love to be able to search and find the story of ealrly hiphop here; the stories of Shakes Da Mix, one of the radio legends credited with creating a space for BW's hiphop pioneers, Nomadic (certainly an early mover and catalyst in the Motswako or native langauge, Setswana scene).
I've head stories about Skizo aka Daddy Ski and his work in music (ask Charles Favi Motsemme), but i've no way of exploring his work and then headspace, his motivation for doing what he did and his general impact beyond what i've picked up in conversations (all I can say at this point is he's rumored to have been a key player in Kalawa Jazmee, one of South Africa's biggest recording companies and countless people in the Botswana space credit him with some major milestones).
How did others like Dj Sid go on to found recording spaces like P-Side and form formidable collectives which included Mr T, Fosta Juliano and record labels with like-minded culture shifters like Eric Ramco who weekend with Prez Beatz, Goof, Vee and is almost wholly responsible for the success that was to be enjoyed by Botswana traditional music groups like Matsieng (which in themselves are huge influences in urban culture, not in the way the west defines it but in our own way).
I would have loved to be a fly on the wall when Cashless Society conceptualised and recorded their award winning Hottentot Hop in the early 2000s and would actually love to know if they feel their vision was never realised, ahead of it's time or how they felt about the reception they got continentally.
I've heard about dudes in Francistown that really did a lot for the Ghetto with crews including Lords Of The Ghetto becoming some of the early names and voices who were able to cross over and have their voices broadcast on Rb2. Little information is available on these key players, one would be mistaken to only credit the generation of rappers including Magilo, Apollo D, Bangu and others with the establishment of Kalanga rap, Maun's also had it's fair share of influential youth, sadly not much information is available around their work too.
 In the year, 2009 Nigerian writer Chimamanda Ngozi Adichie gave a TED talk titled "The Danger of a Single Story." It was based on "what happens when human beings and situations are reduced to a single narrative": for example, Botswana as having no back story when it comes to it's Urban Culture and how the world and Botswana very youth perceive where we come from or even conclude that there was no success from those who came before them.
To quote David Brooks of New York Times, "Her point was that each individual life contains a heterogeneous compilation of stories" and in our case most have been lost and cannot be referenced as no record exists, not even as academic work so as to even influence today's and tomorrow's youth in the same way that Grand Master Flash or Shaka Zulu are referenced in those culture's narratives by their own.
You wouldn't be wrong if you asked yourself the question, "what is the point of all this?" Well, our journey in documenting and amalgamating stories from Botswana has been one of self-discovery and the point today is to establish a way forward, a challenge of sorts to build and leave behind a more concise record.
Our journey has led us to ask a lot of questions, prompted a lot of outreaches and is one that still sees us want to tell more of the current, past and establish a space for the future ones to know that their voice is important and someone cared enough to create a space for it to thrive. That is why we're having conversations with the likes of Mpho Sebina, Kwaku Gyanteh and will be doing so with many others
So then, we're designing Connect The Culture to be that space, one that'll also connect producers to sample music from here at home because of it's importance in differentiating their sound from that of the rest of the world.
I'd personally love to see a collision of our traditional ways of dancing with the new swanky moves that the youth love (Kgalagadi Dance meets New York Street), Diphala tsa Ramotswa meets Bosa Nova, the writings of our forefathers and great musicians like Ratsie Setlhako meeting Fela Kuti or Bessie Head, Wilson Ngoni's super painting work meets Cornbread on times square or Ntirelang Berman's world tour as he plays in Tianjing.
Connect the Culture is aiming to be a base space for all these dreams and conversations around urban youth's influences, creating a melting pot with our traditions including the ones they are birthing with the hope that 10 years from now a more cohesive record of what we can be exists and when we're Googled, the world will find Botswana's voice more prominent.