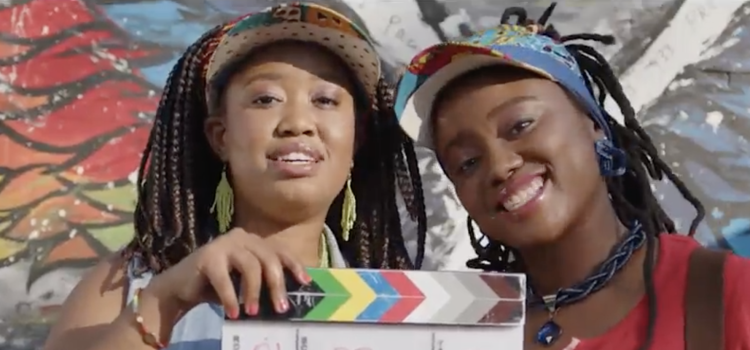 From aspiring filmmakers to production company owners – the sky is the limit for two Botswana TV and film producers. 01 September 2023....

From aspiring filmmakers to production company owners – the sky is the limit for two Botswana TV and film producers.
01 September 2023. Gaborone, Botswana. The MultiChoice Talent Factory (MTF) is significantly growing its impact in the African continent through the pool of well-trained filmmakers, that have established production companies, producing ground-breaking films and internationally competitive production projects.
Through MTF, MultiChoice creates direct and indirect jobs, trains, harnesses and sharpens storytelling and production skills of young African filmmakers to contribute positively to the economy and the TV and film industry in the region.
The alumni are now occupying significant industry roles on major productions across the African continent, while some have established their own production companies collaborating with industry expects and masters.
Nikita Neo Mokgware and Serena Serene Mmifinyana, are MTF alumni that are actively creating opportunities in the industry through their production house, N & M Productions based in Gaborone, Botswana. N & M Productions is a scriptwriting and film administration company that specialises in concept development and production management in all the production stages of a film or series.
These young film trailblazers are now utilising skills and insights on the business of film and the pre-production processes acquired during their one-year programme at the MTF Academy. At the time as MTF students, the landscape of the film and TV industry in Botswana was still growing, and a most production houses in the country didn't focus on the pre-production business of filmmaking. Upon returning to Botswana from MTF, Nikita and Serena both agreed to collaborate and partner together, and N & M Productions was established.
"Today, we are not just two MTF alumni, we are two warriors of the screen, two storytellers of the heart, two ambassadors of Africa" articulated Serena.
Their production company is the official writer for Botswana's UpicTV's "The Star", with two seasons under its belt. The company has also worked closely with MultiChoice for the past two years, producing original shows such as MTF's "This is Africa" Podcast as well as Dintshang?! With DStv. They have also secured the screen rights for works by Barolong Seboni, a renowned poet and playwright in Botswana, and are currently working on various projects with local and international producers and content creators.
Additionally, N & M Productions have also collaborated in making a second feature film with Angolan filmmaker Levis Albano titled "Muti Mbi Ma Pessoa" which screened in Angola, Brazil, Portugal and even France! They were also invited by Pavillion Afriques to speak about the film industry in Botswana at the most prestigious film festivals in the world, the 2023 Cannes Festival.
Serena and Nikita have also founded a film civil society association called Women in Film Guild Botswana, where they educate, assist, and empower women in film in and around Botswana.
Serena and Nikita's production house employs a full crew in every project through other production houses and freelancers to spread revenue across the industry. "Together, we created a production company that is more than just a business, it is a movement" exclaimed Nikita.
"MTF is continuously making a powerful impact on the next generation of storytellers, these pioneers are unearthing their power of creativity giving others an opportunity to multiply their magic in the TV industry. We are thrilled to witness the success of our alumni and their ability to set up their own production companies that contributes to not only the creative space but also to the local economy." stated Christopher Puta, MTF Southern Africa Academy Director
It is evident that Africa is a continent full of potential; a place where creativity and innovation are waiting to be unleashed and these young emerging industry entrepreneurs are on the right track, producing great content on global platforms across the world while meeting specific local industry needs.
To find out more about how MTF visit:
Facebook: MultiChoice Talent Factory
Instagram: @multichoicetalentfactory
Twitter: MC Talent Factory
YouTube: www.multichoicegroup.com