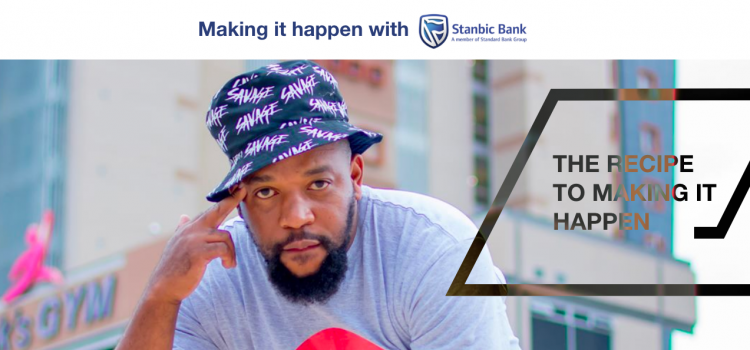 What drives a person to pursue a path despite the obstacles. For some, it is fear of losing everything and ending up on the...

What drives a person to pursue a path despite the obstacles. For some, it is fear of losing everything and ending up on the streets or fear of being mocked by others when failure knocks at your door. For others, it's a gnawing feeling from an unknown place that tells you you are on the right path, a path that will free yourself and others.
If you are Thabo Rantao aka Touch Motswak Tswak, it's all the above, mixed with a large portion of passion; passion to feed the streets with his brand -literally- of style; passion for Hip Hop and its 5 elements which are on bold display, calling for the wearer to move with a certain "can-do" or "nothing is impossible" swagger every time they put on the clothes; passion to see his vision come into the forefront and build multiple revenue streams from culture and lifestyle he has been part of since his early teens.
His clothing brand Savage, is a range of sporty streetwear which mixes the rugged style borrowed from his love of Hip Hop with the entrepreneurial by-any-means necessary energy that drives street hustlers and vendors. Savage as a word can be perfectly illustrated by an old Diddy recording of the Bad Boy CEO animatedly hanging up the phone after closing a deal and boldly proclaiming he's a savage; It's the raw energy of an indomitable spirit that is hell-bent on making their dreams come true. This same hunger is carried by many creatives in Botswana who, despite being hindered by the closure of the Entertainment industry, have become even more emboldened to create and still find ways to eke out a living.
The spoils of the city go to ones that are tenacious enough to stay on course or pivot if need be when one dream falters or another avenue presents itself. Touch is no stranger to hard work. From his native Ramotswa, to Lobatse (where he was born), to Mafikeng where he forged alliances with musicians that are frontrunners of Motswako. To Gaborone where his dreams of being a revered performer were realized, Thabo became Touch Motswak Tswak, parlaying that same dream into a merchandise phenom with his Fresh2Tswak brand.
Now in his 30s, the more inclusive brand Savage pre-occupies most of his time. During the first lockdown of the pandemic in the second quarter of 2020, he sought to once again pivot introducing The Golden Touch Podcast, a YouTube channel that houses a talk series hosting entrepreneurs across Music and Fashion as well as the Boom Tswak Challenge – a platform that bridges the gap between two generations by offering upcoming artists an opportunity to work with established acts over a 30-minute show. Proving once again that nothing is impossible, he has created a road where there was none, to benefit not just himself but the community he has grown in.
Building these brands around him, pushing through the obstacles, and constantly innovating in the same ideals espoused by Stanbic Bank Botswana and their new payoff line "It Can Be" on the heels of retiring the equally aspirational "Moving Forward" of old.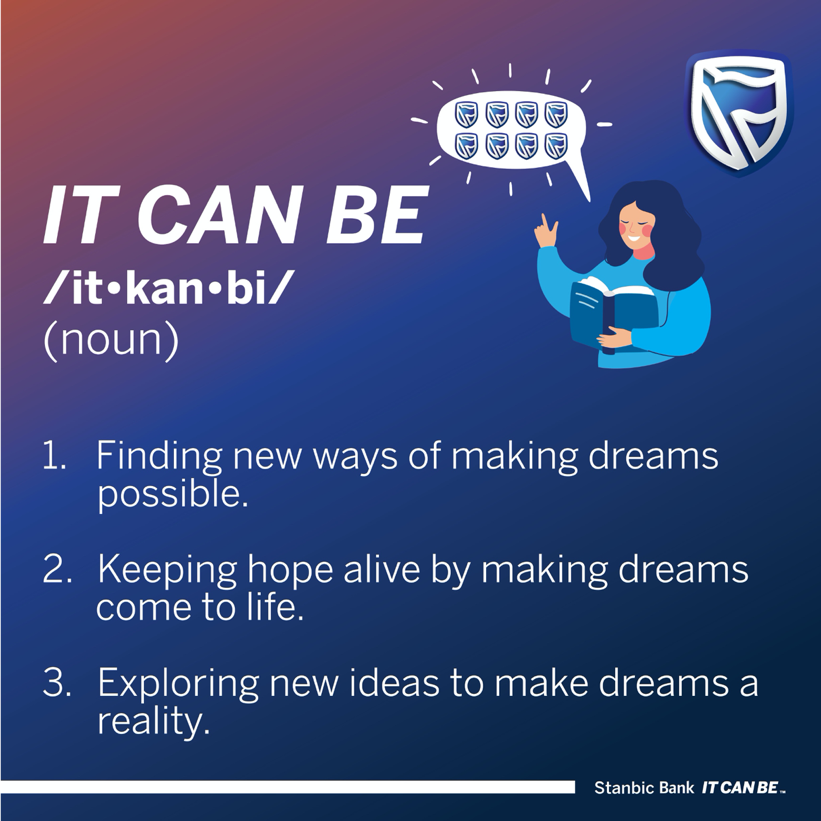 The bank's commitment is driven by a promise to give their customers the best experience and constantly find new ways to make their dreams possible. This is backed by the constant innovation to bring new technologies in order to better serve them while also finding ways to put the customer in control with self-service channels which during this pandemic is essential as it allows the customer to make transactions away from brick-and-mortar locales.
#ItCanBe is an attitude that says: when we work together, we can find solutions to complicated problems no matter the hurdle presented against us. We can achieve better, together much like Touch's movements in all aspects which shows a passion for the entertainment industry that pays pools resources of various talented individuals to execute a singular greater vision. It all starts with the idea and belief that whatever you set your mind to; it can be.