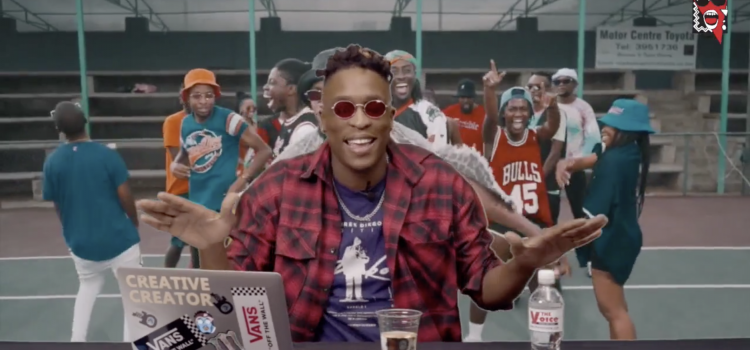 On Saturday, May 1st, media personalities, and journalists were spoilt to a private viewing of the newly revamped Botswana Top 10 Show. Show creator...

On Saturday, May 1st, media personalities, and journalists were spoilt to a private viewing of the newly revamped Botswana Top 10 Show. Show creator and owner of production company – Plugged In Media, Mduduzi "Mdu Tha Party" Madzwamuse took to the stage at New Capitol Cinemas Masa for an exclusive view of the 1st episode to a live audience prior to the shows public debut. Audience members were reintroduced to the concept of the show, and the musicians, cast, and crew featured were credited for their hard work. This star-studded audience included names like Mpho Sebina, C4 Hunnid, Ninah LR, Zuziwe Mavuma, DJ Izzy, Lorato Orapeleng, Fifi Mathambo, and FME DJs to name a few.
Mdu Tha Party has been a force in the creative industry since beginning his work with Yarona FM in 2013. He plays a significant role in the country's creative industry as an award winning Radio Personality, MC, DJ and Audio/Visual Artist, granting him the moniker, 'jack of all trades'. He speaks of his first love as television production and the show – Botswana Top 10 Show – in its 6th year of production showcases his creative genius. As creator, producer and editor of the show, we see a whole new standard of production in this revamped edition.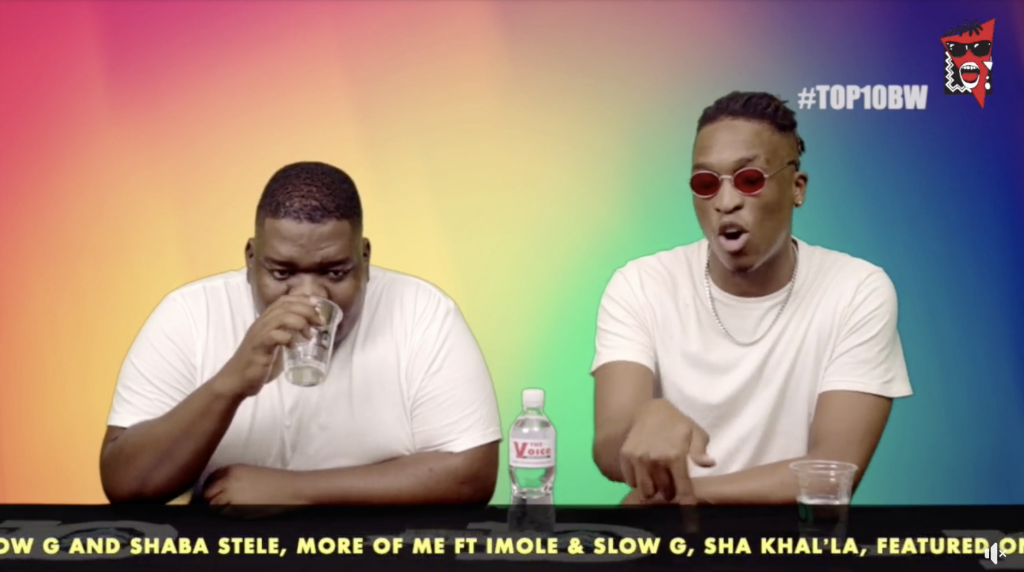 The Botswana Top 10 Show is a monthly digital show which challenges media personalities to curate a Top 10 List in different entertainment genres. These lists include Top 10 Hip-Hop Artists, Top 10 Upcoming Artists, Top 10 Music Videos, Top 10 Legends, Top 10 Ladies in Music, Top 10 RnB/Soul Artists, Top 10 Celebrities, and more. The show is Plugged In Media's offering to the creative industry in a bid to celebrate Botswana's homegrown talent. The Botswana Top 10 Show will air on The Voice Newspaper Facebook Page on the staggering 900 000 follower platform. The partnership between Plugged In Media and The Voice hopes to use this as one of its contributions toward uplifting the creative economy. We are pleased to announce that The Voice will donate 38% of advertising revenue profits back into the production as a form of Covid Relief Funding for the production crew!
The Botswana Top 10 Show officially drops on the 3rd of May, 2021 with its first episode – Botswana Top 10 Hip-Hop Artists – curated by show creator Mdu Tha Party. Mdu's list stars reactions from industry hitters such as Musician Dato Seiko (Katlego Ntirang), Yarona FM
Drive Time host Kedi "Lezozo" Molosiwa, Youtubers Setso Amantle and Eyes Of Brandon, Podcaster Chef Stuga, Talent Manager Letso "Rondo" Mangwegape, Media Personality Nina Bandz, Comedians Jonny Pula and Triccs, Psychic Medium Bakang "Toni" Akoonyatse and is narrated by seasoned voice actor – Lebowa Moroen.
The show will feature more panelists in future including Obakeng Kokwe of EBW Magazine, Yarona FMs Loungo "King B" Pitse, Comedian/Musician Mjamaica, Marketing Executive Poppy Sello, Radio and TV Personality Khumo Kgwaadira and other surprise guests who will too have a go at curating local top 10 lists for the crew and the rest of Botswana to react to.
The Production Crew of the show is as follows:
Creator/Editor/Producer – Mduduzi Madzwamuse Production Assistant – Gape Makwati
Director – Prince Motlhabi
Camera – Lebogang Koogotsitse
Camera – Azizi Golekanye
BTS Producer – Thabiso Nick Mmopele
Narrator – Lebowa Moroen
Graphics – Kagiso Moloi
Production Manager – Tsitsi Kasale
Production Assistant – Peloentle Israel
Sound Design – Francois Arthur Titus
Sound Engineer – Thabiso Keakitse, Koziba Ntogwa Playlist Curator – Kwaku Gyanteh