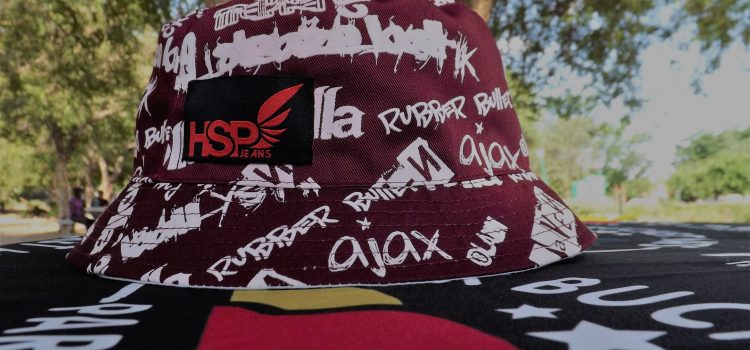 My good friend Karabo Leburu and I have come a long way to this day, our conversation nowadays are filled with visions of a...

My good friend Karabo Leburu and I have come a long way to this day, our conversation nowadays are filled with visions of a better future for the arts and entertainment industries and we find ourselves at a common path, a few months back i picked up on an initiative that he's been championing for the arts space and straight away new that it was something that i wanted to get involved with. I'll let the man's words speak for themselves, read up on what he has to say
"Ladies and gentlemen
I would like to start my State of the Arts speech by reading a Facebook post by Leo Baakalani Malomo that he posted on the 4th of October 2017 at 3:33pm" – Bally
"South African "young" artists are busy buying houses making their country proud and inspiring kids while we are still saving for these cheap Mogoditshane cars and our government is not even embarrassed by that? 😏 The next thing y'all complain ka bogodu jo bo dirwang ke banana, tell me who is going to inspire them? Who's going to show them they can make a living out of their talent besides bogodu? Some of them didn't make it at school all they know is music but ba nna ba bona di artist di tshela life ya tomaganyo, no one is gonna be inspired by a broke person no matter how good your music is.
We always hear budgets for arts ke bo 50million but we don't even get close to that money, check our bank accounts they are our witnesses all we do is live fake lives to try look good in people's eyes for them to take us seriously and try give kids in the streets hope, international artists are paid ma 50k and upwards rona go kgona gotwe re neela ma 3000 🙅 and they don't even show up cause industry ya rona ya nyadiwa "well who wouldn't" still we ain't recognized, our buzz is way too low "e ka tlhoka jang those people who have to put our work out there ba lwela shine le rona" international artists don't even see our work ha re na le bone mo show gatwe we should pack our cheap cars ko di fan tsa rona di packang teng re ba sutele but in other countries artists use the same packing lots, if they cared about us ne ba ka leka gore le rona re agelwe seritinyana gore these international artists ba seka ba re nyatsa but nah, i remember my group once performed alongside Scar, Ricky Lamar, Gouveia international act ele Khuli Chana, e rile Khuli a tsena abo gotwe everyone mo backstage a tswe including the local artists i mean what's that guys? Mara in other countries gagona dilo tseo thats why you always see bo Cassper ba itsere dinepe le bo Ace hood etc that shows they were in the same space as "Artists".
Sabotage rules the game a lot of talented artists are sabotaged their music ain't played on radio not even on tv, we don't even have buzz in our own country, international songs are the ones ruling in our country cause go na le baba fiwang platform le ba ba sa e fiweng in Botswana and that on its own e hokotsa di hit tsalehatshe la rona made by bana ba rona mo gae "gore you dope or not ga gore sepe mo hatsheng le". My question is when are y'all gon learn the more the buzz, the more attention we get and the more attention we get the more recognition we get, the more recognition the more they know about our country, the more they know about our country the more the flag flies, the more the flag flies the more the opportunities for both the country and its people. Hhhhhh eish waitse nna tota ka emega bagaetsho a ra go tlogela hela talente ya bana ba Botswana e swa hela motlhofo hela jaalo? Hare sa sapote bana kagore gare dire madi ra tshwarwa, hare leka go dira madi ka talente a tswalelwa, ha re re re rekisa di drugs ra tshwarwa, hare utswa ra tshwarwa, hare tshwarwa go kwalwa ka rona mo dipampiring ra tshegwa gatwe re matlhabisa ditlhong mme ga go kake ga buiwa ka talente ya rona re go lebalwa ra lebalwa until something negative points our direction re reng? Ha ele rona bare sa tsenang sekolo iyooo? 😥 😭 🙅 #PrayForBotswanaMusicIndustry kana okare ke joke. Le tla intshwarela bathong ey nna this industry e njela nama and people are so chilled about it okare that's the way its supposed to be 😭 unless I'm missing something. Next gatwe re bua thata, o bona haneng go chona garona go lemogiwa jaaka go bua thata ga rona okane gole botoka ahhh heee" – Leo Baakalani Malomo
"Ladies and gentlemen my name is Karabo Bally Leburu and I've been active in the music industry for a very long time now, 15 years to be precise.I finished my Cambridge Certificate in 2001 and I passed with second class. Upon finishing my Cambridge I was expected to go to varsity like the rest of the graduates but I made a decision not to go because I realized it was not what I wanted to do with my life.
Do I hate school? No…Not at all, in fact it was in school where I discovered my talent for writing songs. But when I finished my schooling I just wanted to do something different with my life and that thing was making music, in fact I wanted to make music so much that I've never worked on anything else, meaning I have never been employed my entire life.
On my journey of making music I discovered a lot of things about myself. I had always seen myself as an artist before but in subsequent years I unleashed my potential to become a producer and I did become one 'A very dope one '. I had never seen myself as a business person before but upon meeting one of the coolest people I've ever known Obakeng Obizzy Kokwe we co-founded and registered a company and named it Heaven Sent Productions, the name was inspired by the spiritual path we had embarked on during those days with some of our brothers and affiliates.


Heaven Sent Productions saw its early successes with me releasing my debut album and the record label's very first album titled Hype On Grace. Upon the years we worked on albums by different artists including Sliq Sta, Apollo, Dramaboi, Tshepi D, Nomadic, Legare and we have made singles for artists like Fosta Juliano, Zeus, Samba T, HT, Blain and Shay…the list is endless.
After doing this for about 13 years, I stopped. I didn't stop because I didn't love it any more. I stopped because it wasn't working and I had to know why. I stopped and I started looking at the industry and I realized our music industry was still at its infancy. I saw that there were no support structures for artists, I saw that our media was very small with very little resources, I saw that there was no sense of pride and unity and most profoundly I saw that only a handful could make a living of their talent and ladies and gentlemen this is still the same state of the Arts even today.
My observation of the state of the arts today was summed up in the post I read at the beginning of my speech and I could bet that this has also been your own personal observation of the state of the arts today.
The arts industry has to change and this is how we are changing things.
As we celebrate the change we are bringing, we will have 9 pre-parties and the final event which will be the 10th party.
The idea is after every 10K hats sold we host a party until we reach our target which is 100K bucket hats sold.
We are going to put all the money into building the arts industry; we are going to build structures that will support all the talent we have in this country.
You can be a part of this just by purchasing one bucket hat priced at P 200.00
The industry is going to change, as we are now entering into a new era of doing things, as we are now embarking on an industrial revolution, as we are now taking power into our own hands to change the lives of many who are dedicated to using their talents and passion to make a living.
Thank You." – Bally