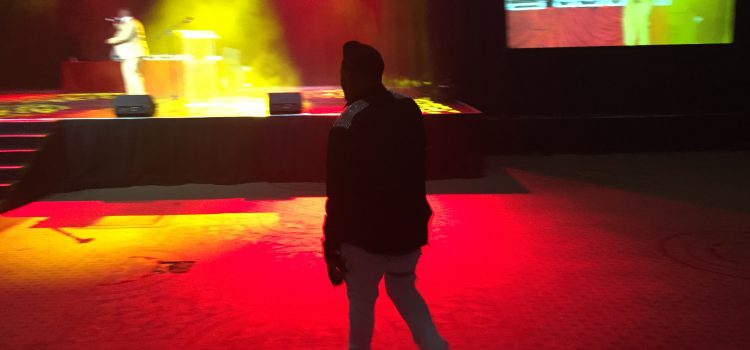 Earlier in the year a few members of the company I work for and myself had the pleasure of attending the 6th Annual Ideas...

Earlier in the year a few members of the company I work for and myself had the pleasure of attending the 6th Annual Ideas Expo held in Gaborone, a growing festival that I once looked unto as a mere outsider wondering why made me so unfortunate that I could not access it. This was during the months, weeks and many moments before I joined the marketing industry (also largely referred to as creative industry) in formal employ. Isaac Adyom, HotWire and Wired Y&R's Head of Strategy gave a pivotal address in which he questioned the advertising and communications industry players; asking them to introspect, going on to give a view that the current agency model is largely broken.
His words were not well received judging by murmurs in the UB Auditorium at the time, the creative industry is notorious for it's politics; which is why I'm swiftly choosing to move this discussion along to discourse on issues closer to EBW, the BW entertainment industry and it's broken or non-existent model; an opinion very much relevant in this frame.
The Botswana entertainment industry is akin to the true wild-west. Highly segregated, individualistic and very much singular; corporations play in this space and at times unfairly compete with promoters and indie artists for the same fan base generally generated by creatives who've won fans over on self-starter budgets resulting in an ever revolving cycle that leaves the creative in a conundrum. Recent events such as BOMU 2016 awards have not been helpful to the situation with infamous/controversial nominations for Berry Heart's unreleased album for category "Album of the year" as well as Amantle Brown, an artist who's blazed trails for little over a year being nominated for a life time award really irked a lot of people including myself.
As things stand, Vee will continue to need to raise BWP 1 Million while Ozi F Teddy needs to raise 50,000. This 2016 has been quite eventful, and Minister Thapelo Olopeng has been in the thick of things. First up was the meeting he held with the creative industry which took place at Limkokwing, the meeting which was meant to be a big conversation starter aimed at addressing issues that continue to mock the creative sector became a big conversation point, the sad thing though is we're at the end of 2016 and there is no end in sight for the envisaged Arts Council which many in the industry see as a real solution to a more organized, commercially viable creative/entertainment industry.
The second of these was the Bot50 celebrations; a P 100 million plus countrywide celebration, which many in the entertainment space had hoped would have been a stepping-stone for the industry as a whole. It in some ways was but in my view longer-term impact should have been the aim for some of the interventions. September 2016 also saw a significant increase in the amount if local content on radio, sad to say that David Moepeng's broadcast insights company AFSTEREO has shown that there was significant decline in the amount of music played on air.
The entertainment industry in BW depends on peripheral industries and it is my view that a lot of protection and education has to be done by institutions such as CIPA, COSBOTS, BURS, BOCRA & MYSC as most entertainers are self-funded.