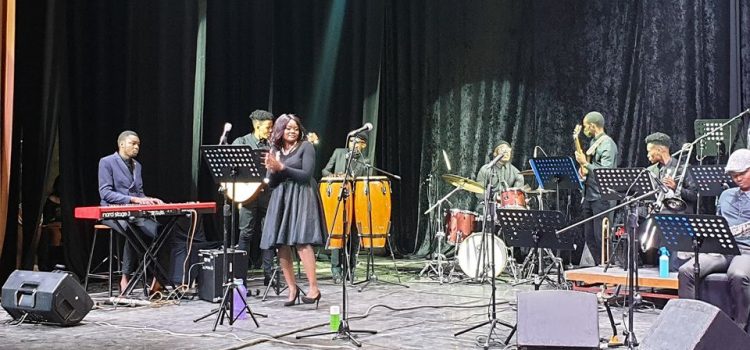 Stanbic Bank Botswana, through its Accelerate Incubator, is pleased to announce a partnership with Kingdom Arts Academy, a local music training school for support...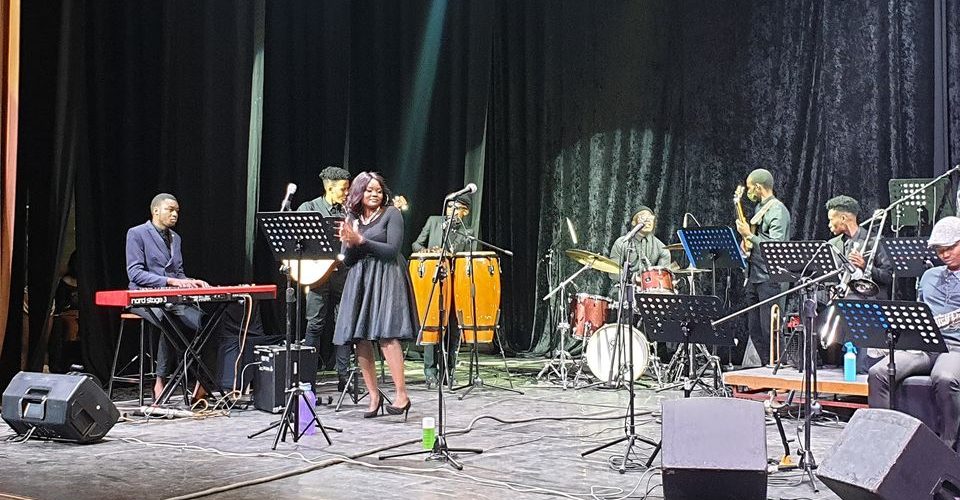 Stanbic Bank Botswana, through its Accelerate Incubator, is pleased to announce a partnership with Kingdom Arts Academy, a local music training school for support of Botswana Society for Jazz Education (BOSJE) Junior Band, a musical ensemble managed by the Academy. The Stanbic Bank Accelerate Incubator and Kingdom Arts Academy partnership is a significant milestone in further working to support BOSJE youth through further orienting their lives in a positive trajectory, starting with the release and launch of their new extended play album (EP), dubbed 'Inception.' The album was launched on Friday the 30th of April 2021, being UNESCO's International Jazz commemorative Day, at Maitisong in Gaborone.
BOSJE, established in 2015, was formed to create a platform for jazz musicians and aspiring jazz musicians to grow, to share ideas and even have their work documented, thus assuring the growth and development of jazz in Botswana. The BOSJE album launch was invested in by Accelerate with a view towards gaining maximum market uptake, visibility and access. This included livestream of the launch by The Voice Newspaper and Hub TV as well as assistance to ensure album availability to global audiences on Spotify and Amazon. BOSJE comprises teenagers, most of whom are vulnerable youth or who have dropped out of formal education. Kingdom Arts Academy works to help ensure due structure and positive development for these youth through the arts.
Said Head of the Accelerate Incubator, Mr. Larona Makgoeng, "We are tremendously excited to launch this partnership and to support BOSJE in this journey. As part of our strategy for 2021, the Stanbic Bank Botswana Accelerate Incubator has elected to work with different enterprises whose mandate aligns to youth employability and entrepreneurship development in order to achieve desired impact. This partnership is very much aligned to our mandate and our chosen impact areas and we have every confidence in BOSJE's talent, passion and ability to truly make their mark."
Accelerate will further support by funding 20 members of BOSJE to attain international music qualifications in the United Kingdom through Associated Board of the Royal Schools of Music (ABRSM). ABRSM is the exam board delivering over 650,000 music exams and assessments every year in 93 countries since it was founded in 1889. Post attainment of this qualification, passing musicians will not only have refined their skill for further creative entrepreneurship, but they will also have enhanced employability prospects and entrepreneurship development.
Speaking on behalf of Kingdom Arts Academy, Ms. Akhutleleng Mogami noted, "The creative arts space has been so hard hit by COVID-19, and it is encouraging to see corporate bodies working to help alleviate the negative impact of the pandemic through support, and indeed long-term support. This is a talented young cohort of musicians and we are confident of the bright things that lay ahead for them after this gesture of support from Stanbic Bank."
Following the launch, Accelerate will play host to a 1-day music workshop for these apprentices comprising a cohort of global expert as follows to further prepare them for the examinations and their ongoing music developmental journey, covering: Music business industry (Ms. Tumisang Matthiessen); Learning jazz standards (a friend to the society from Switzerland, Mr. Christoph Siegenthaer); Jazz styles (Mr. Tony Jones and Mrs. Jessica Jones from the USA); and Improvisation (Professor John Coggiola from the USA).
Concluded Makgoeng, "In line with Stanbic Bank Botswana's Purpose, Botswana is our home, we drive her growth, we really are working to help ensure we transform Batswana's dreams into last realities, fueling their growth stories. As we say, with Stanbic Bank, It Can Be, and this is yet another testament to our efforts to demonstrate this through sustainable actions. Accelerate is making it possible for individuals to attain their potential in their different spheres of vocations, in this case investing in an otherwise struggling and rich with potential creative arts space, whilst at once potentially changing the socio-economic story of a group of young Batswana."