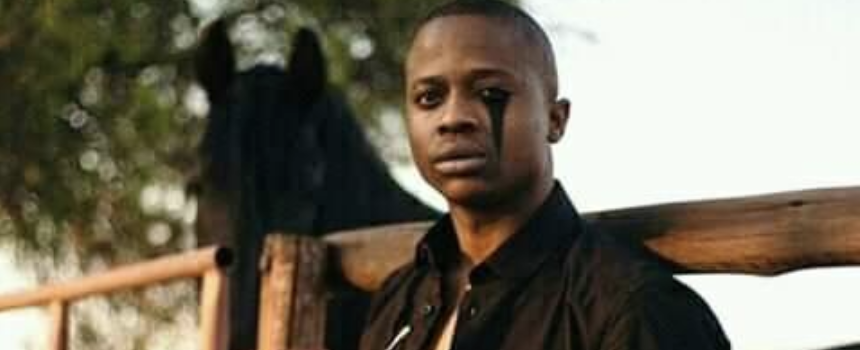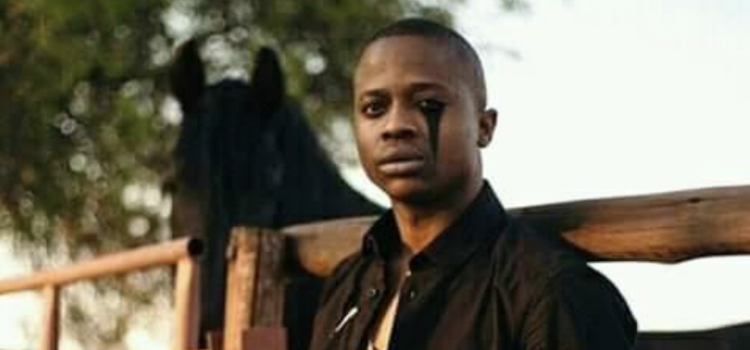 Social and political commentary is one of the core tenets of popular urban music culture and especially espoused in the deliberations of many a...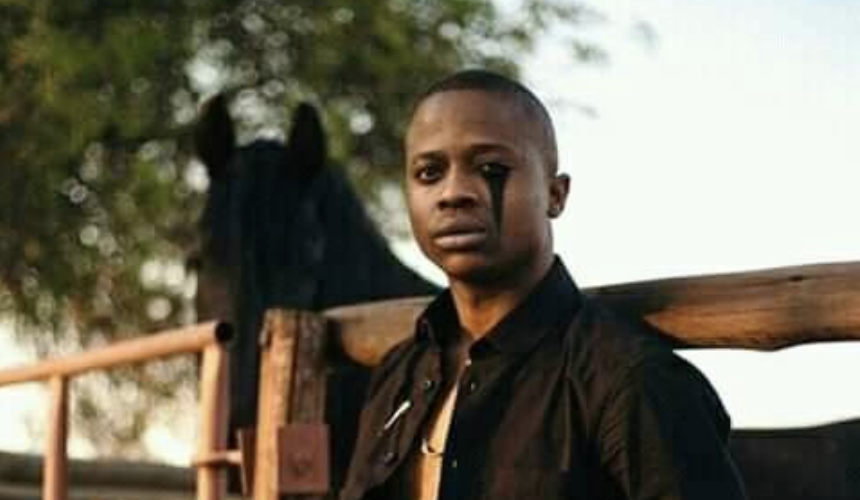 Social and political commentary is one of the core tenets of popular urban music culture and especially espoused in the deliberations of many a youth artist. Protest music and social views have evolved in recent years with artists like Ratsie Setlhako, 4 string guitarist Western, and conscious rapper across the landscape painting pictures of reality and people's feelings over the years. Artists like ATI lace theirs with the niceties of rhythm which can result in people missing the meaning behind the message. Today, #EBWSparkSomething reflects on ATI's work, his views, and how his journey in music has lead him to his current with music as the lense.
"It's not about me, it's about Batswana ko lapeng", these are the famous words of the aptly named Atlasaone Molemogi aka ATI whose music has been more than an anthem, but at a level a reverberation of sorts of his views on the world and how feels about and sees it. We take a look at some of his music, in hope that we might shed a light on where he is headspace-wise; given all that he is currently taking on. While all of Botswana is buzzing and most youths are digitally chanting #FreeATI, we focus the lens on his words in music which point to his current.
The artist who is currently making things rather uncomfortable to for the Government of the day dropped Rolling Stone in 2018, a very self-reflective song which reflected the musings of an artist finding himself while projecting a feeling of being "the only man for the job" of carrying his people forward, a rock for the people. A man who's been made a "stepping stone" by many, something that had tired him out at the time.
It's easy to get lost in the literal meaning of some of his words as an artist whose lyrics are often presented as very apparent and simplistic, Atlasaone has never been one to mince or hide in deep meaning what it is that he means to say – an understated trait of his, often masked in flair. Rolling Stone was a song released after a long break, it's subject spoke with no hidden denotation to the gap he felt plagued the music game, his trade, the market in which he operates – it also felt as an allegory for the lack of leadership he felt existed at the time. These views came from an individual who felt he was "Barely moving (Trapped in my own self), I'm well-known figure but highly misunderstood" a show of hand with his personal battles balanced with a pursuit for artistic supremacy.
Rolling Stone was released at a time when naysayers were writing ATI off due to his highly publicized "mental health" unrest, something only he could truly ever chronicle for all of us, turning to prayer was another hand he extended to the true self he was seeking to find and his music was the canvas that told of it all.
On Komirrsoo, ATI unambiguously reflects of how he saw himself as Badimo came calling, a careful listen divulges snippets of the conversation as a higher-power spoke to him (about what he is). He generously narrates the conversations he has in meditation, painting vivid pictures of encounters le Badimo (The Gods). The Gods ask him if all he's listening, "a o reeditse". a question prompts his true self to be more attentive, in the same breath tying his name as more than just a label but a calling, kana "ina lebe seromo", an ode to meaning as espoused in many-a Tswana name. In lyric he acknowledges it; Atlasaone's intricacies are revealed, they inevitably furnish him into recognizing that his is no mere denomination – that he is the one, God sent to shake the earth in song and in other ways that will impact the people, if this still sounds like 'just lyricism' then I'd urge you to delve deeper into his catalog.
I remember discussing Komirrsoo song with friends when it first came out, I distinctly recall pointing out how powerful his words on this record are. As much as we all could only suppose what he was referring to – we had a clear connection to its intimations beyond the vibrant rhythm of the song. This was perhaps the most obvious projection of 'the calling' he felt, ATI had to speak for and serve the people, "foko la badimo le ntse le re, komirrsoo". The artist has grown to be a more honest writer, something he projects with more confidence now, something that's easy to pick up on FME's 'Pelo'. His opener on that song continues to show us more form of his speak and the meaningfulness he encapsulates, "Pelo e e yame ye, e ya kibakibaka, e kibakibisisiwa, ke go promisiswa, e bo e dissapontiwa", poignant echoes of melancholy in love and life.
ATI is tired of being ignored, he has had enough (much like this country's youths) and has been explicitly shared his views online which has lead to an arrest this week by the Government of Botswana. On Skababawara, ATI shares a more blatant view of the need for inclusion, as he continues to seek an audience with Presindent Mokgweetsi Masisi.
"Although I might not be your K.A.Y.T.O.D.A…Y…/ More especially when things don't go my W.A.Y/ That's because i got P.U.R.P.O.S.E to fulfill before I die", there is consistency in his narrative, a cry out from the man who has for long been asking the people of their readyness to take flight with him, "koko koko re ya tsena, koko koko re bulele" he pronounced on Khiring Khorong.
ATI is very talented, very creative, and very conscious of all that's happening around him. His courage can only be commended and one thing is for certain though, the people are vibrating with him. He is stoking the right fires in us, blowing the winds of change, the little voices that young Batswana have suppressed over the years despite their misgivings. He is speaking to the people, he is with the people, he speaking for the people and we at EBW Magazine stand right behind him.
#FREEATI