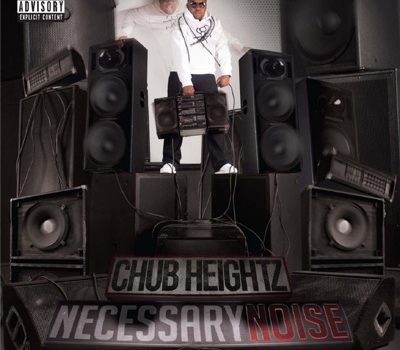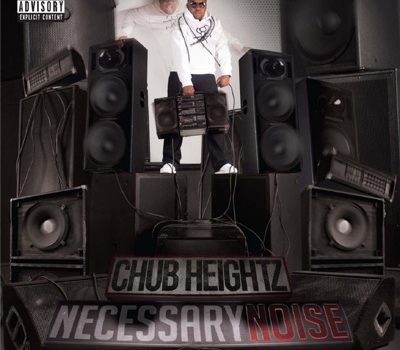 It has been a decade since the release of Botswana's hip hop top-tier artist Chubbito (formerly known as Chub Heightz) debut Necessary Noise. He...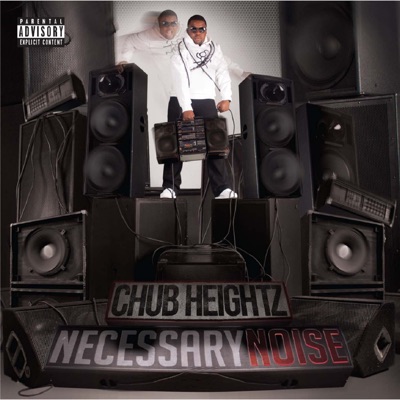 It has been a decade since the release of Botswana's hip hop top-tier artist Chubbito (formerly known as Chub Heightz) debut Necessary Noise. He is embarking on an appearance and performance tour around the city, and TDA DIAMOND TIMES caught up with him to discuss the achievement.
Q: For those who don't know. Who is Chub Heightz/ Chubbito?
A: Chub is a real down-to-earth guy from Lobatse – Bandleng. I'm an Educator in my academic professional life and a creative, and extreme lover of the arts at Heart.
Q: Why the switch from Chub Heightz to Chubbito?
A: The switch was motivated by the shift I made in my career with regard to the music I was making at the time. I had always been told that I give off 2 different musical personas. The first was the American Rap style persona that came through my music as Chub Heightz. Then there was another side that had a more township/Street Kwaito side to me. And this was the side that people felt reflected the Lobatse side of me. Lobatse is popularly known for its Kwaito and Pantsola background as a result of the South African influence. But that's a whole other history lesson that I'll get into when I'm on Oprah next week (laughs). So basically that shift I took to making a fusion of my American Rap music and the Kwaito township sound is what brought about the name change. And I chose the name Chubbito because it was always there as an alias and it wasn't too far from my original stage name Chub Heightz.
Q: Looking at your career, would you say you have achieved everything you had set out to do?
A: No. I can definitely say I haven't achieved everything I had set out to accomplish.
Q: It's been 10years of Necessary Noise. How are you celebrating the album?
A: I've decided that I'm going to push to do as many appearances and performances as possible. The performances will purely be themed around Necessary Noise. These performances are basically leading up to 1 final Show towards the end of the year. Apart from that I have a few ideas I'd like to explore that I think my fans would really appreciate. I just can't say much now because I don't want to jinx anything yet.
Q: Has the album aged in the way you wanted to? What else are you planning for it?
A:I actually believe it has aged well. I listen to it once or twice every year and I love how a lot of the subject matter still resonates with me today.
Q: Are you still signed to Markedmen? If not, who owns the rights to the album?
A: Yes I'm still signed to Markedmen Records as an artist. The rights to the album are jointly owned by me and Markedmen Records.
Q: You recently released Bandleng King, a solid album with little promotion, how was that experience?
A: I appreciate that stamp of dopeness. The experience wasn't the most pleasant particularly because the album had been ready for a while by the time I released it. So my heart and mind weren't exactly where they were when I made it. So trying to remember what it felt like making some of the Music was hard to recreate.
Q: What does the future hold for Chubbito? Any plans for a tell all book?
A: I have been toying with different ideas of things to venture into that could be an extension of my brand, writing a book being 1 of them but im just not sure if a "tell all" would be the type of book I'd write. But hey, never say never right?
In terms of the future, performing this album has woken something in me. Whatever it is I'm liking it because for the 1st time in years I'm writing music again. So I can confidently say I will be releasing music some day. I can't give an exact date because I'm still enjoying finding my way back.
Q: What advice do you have for a young person looking to get into the music Industry?
A:
1. Talent is never enough.
2. This game will take a lot from you emotionally, spiritually and most of all financially. So be 3. prepared to give a lot especially financially.
4. Be real with yourself about your bottom line. Always ask yourself how you are going to make money with every move that you make.
5. Ask questions everytime you are unsure about something. Never be afraid of sounding stupid when you ask about something you are unsure about. Ask until you actually get it.
6. Try by all means to pay upfront for everything you need and always keep receipts.
7. Plan your career from where you want it to end and work backwards.
Q: How do people get a hold of you
A: For inquiries you can contact me on 71217442/ 72381322. Or email me on chubbookings@gmail.com
Otherwise follow me on my social media handles: Chubbito BandlengKing on Facebook and
Chubbito267 on Instagram and Twitter.