25 May 2023. Gaborone, Botswana. High atop Gaborone's Skyview Terrace, a breathtaking vantage point that commands the iconic view of Botswana's capital city, MultiChoice...


25 May 2023. Gaborone, Botswana. High atop Gaborone's Skyview Terrace, a breathtaking vantage point that commands the iconic view of Botswana's capital city, MultiChoice Botswana orchestrated a dazzling gathering of the country's creative elite to unveil the latest marvel from Channel O: Bots Top 5, a music video countdown show destined to ignite passion and captivate audiences far and wide.
Premiering on DStv's pan-African music channel, Channel O (DStv Channel 320) on the 24th of May at 22:00, Bots Top 5 promises an immersive experience hosted by the charismatic and knowledgeable TV and radio personality, Mduduzi 'Mdu tha Party' Madzwamuse. With his irresistible charm, Mdu will guide viewers through each episode, unveiling captivating music videos from Botswana's very own musical luminaries and treating us to exclusive artist interviews. But that's not all – Mdu will also whisk us away to Botswana's vibrant hotspots, granting us an authentic glimpse into the thriving local creative industry, arts, and culture.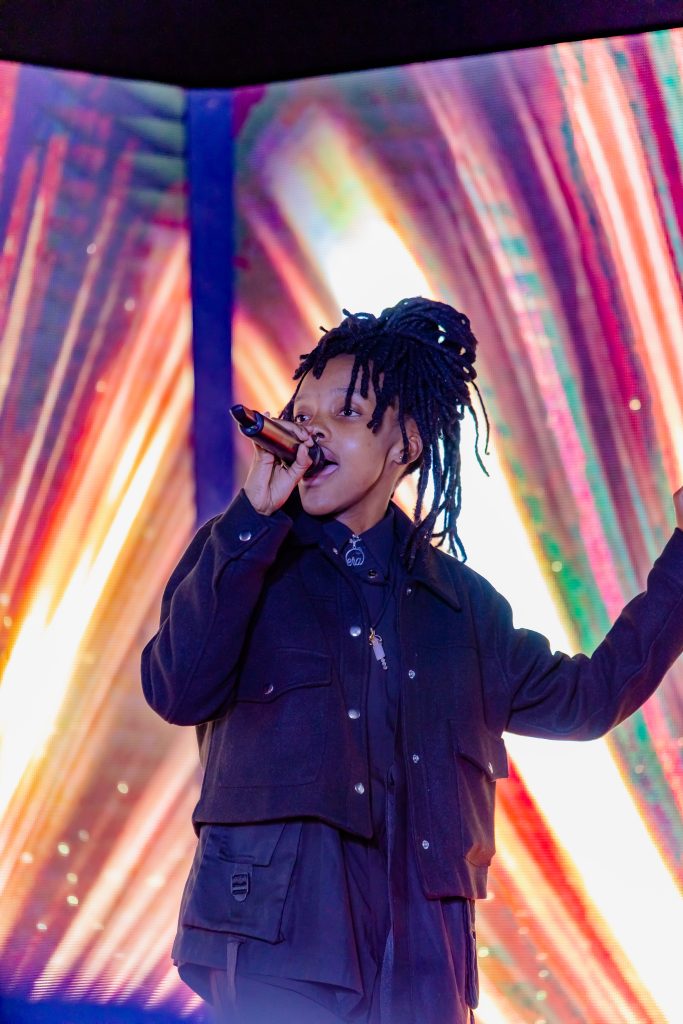 Presiding over this star-studded evening was the distinguished Goitsemang Morekisi, Permanent Secretary for the Ministry for State President, who delivered a resounding keynote address. In his speech, she touched upon the deliberate efforts of the Government of Botswana to forge partnerships with the private sector in support of the creative industry, while vowing to revitalize an industry battered by the formidable storms of the COVID-19 pandemic. Morekisi remarked with fervor, "I know that what will come out of the launch of Bots Top 5 on Channel O, from a policy perspective, is what we want to see: the young people of this country reaching out to the rest of the world."
The visionary behind Bots Top 5 and numerous other groundbreaking programs on Channel O and Mzansi Music channels, David Molotlhanyi, the Music Programming Manager for Local Music Channels (M-Net), shared his profound appreciation for the involvement of a local production company. "The most important thing to us was that a local production company was behind Bots Top 5; 100% locally owned," he emphasized. Molotlhanyi expressed his confidence in Botswana's exceptional capabilities to undertake such a monumental project, affirming, "It would've been very easy for us to send a crew from South Africa to do this production if we were worried about quality and management, but from what we've seen already, Botswana's very much capable of working on a project of this magnitude."
With Channel O accessible across the DStv platform in 50 African countries, Bots Top 5 promises immeasurable exposure for both the gifted artists and the visionary production teams behind their awe-inspiring music and music videos. Joe Heshu, Regional Director of MultiChoice Africa Holdings Southern Region, expressed his gratitude and admiration for the creative minds shaping the industry, asserting, "The truth is, it is not the platform that makes the content creators; it's the content creators that make the platform. What we are showing on television is your stories, your sweat and your tears, and it's important for us to acknowledge you. We recognize the contribution of Botswana talent and the role it plays in our business."
The event was a magnificent showcase of the highest caliber of local music, graced by the electrifying performances of the impeccable Dato Seiko and one of hip-hop's preeminent MCs, Veezo View. A convergence of musical brilliance occurred as Botswana's brightest stars united in celebration of this monumental achievement for local artists.
Channel O eagerly invites submissions of local music videos for Bots Top 5, and beyond. Musicians are encouraged to email music@multichoice.co.za